Rwandan Nyamwasa murder plot: Four guilty in South Africa
BBC News
Four men have been found guilty of trying to murder Rwanda's former army chief, Gen Faustin Kayumba Nyamwasa, in South Africa in June 2010.
Another two suspects, including the alleged ringleader and the general's former driver, were acquitted.
Gen Nyamwasa was shot and wounded outside his home in Johannesburg.
He had come to live in exile in South Africa several months earlier after falling out with his former ally, Rwandan President Paul Kagame.
Rwanda has denied involvement in the shooting.
The sentences will handed down on 10 September.
The BBC's Nomsa Maseko says Gen Nyamwasa, his wife and daughter were in court to hear the verdict in Kagiso near Krugersdorp, about 25km (15 miles) north-west of Johannesburg.
"The magistrate has correctly observed that the conspiracy to kill me was politically motivated," he said afterwards.
'Paid in cash'
Rwandan businessman, Pascal Kanyandekwe, who it was claimed was the mastermind of the assassination, was cleared of attempting to bribe South African police as they tried to arrest him near Johannesburg's Oliver Tambo airport in July 2010.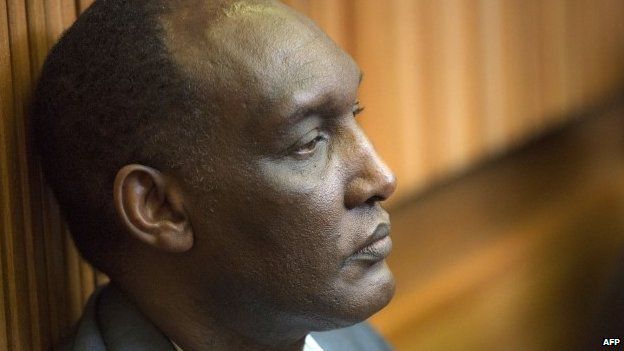 Pour être informé des derniers articles, inscrivez vous :