BBC REJECTS INVITATION TO RWANDA COMMISSION
By ROBERT MBARAGA, TEA Special correspondent / http://www.theeastafrican.co.ke/
Martin Ngoga chairs the Rwandan commission instituted to investigate accusations against the British Broadcasting Corporation for genocide denial for airing the documentary Rwanda — The Untold Story on October 1. NATION MEDIA GROUP
Rwanda's Untold Story, that was broadcast on BBC2, a channel not viewed in Rwanda, on October 1, investigated claims that incumbent president Paul Kagame was involved in downing a plane carrying president Habyarimana — an event which sparked off the 1994 genocide
The British Broadcasting Corporation (BBC) has declined an invitation by a Rwandan commission of inquiry to talk about its recently aired documentary, Rwanda's Untold Story.
BBC director ­general Tony Hall was on Friday supposed to appear before the commission which was set up by the government to investigate accusations against the institution he heads.
"BBC told us that they have started their own internal inquiry investigating the same, and thus would not appeal before any commission" said Martin Ngoga, who chairs the commission.
The documentary sparked public outrage in Rwanda and led to the banning of BBC Kinyarwanda service broadcast.
"It would have been better if they had worked with us, and their presence would generate a significant input because there are some questions we believe only they can answer," Mr Ngoga said.
The committee, however, will not let the BBC's absence stop it from continuing with its work and reaching a conclusion.
"Their inquiry is not bad, but it will not benefit Rwandans and will not answer questions raised by the Rwandan public" Mr Ngoga said, adding that the move by BBC to launch an internal investigation is acknowledgement that indeed there is something wrong with the documentary.
The commission's credibility has again come under scrutiny after it turned down an offer by Professor Filip Reyntjens, a Belgian scholar, who was interviewed in the controversial documentary, to testify.
The university lecturer told KPFA, an American broadcaster, that he offered to testify in the committee but his offer was rejected.
Rwanda's Untold Story, that was broadcast on BBC2, a channel not viewed in Rwanda, on October 1, investigated claims that incumbent president Paul Kagame was involved in downing a plane
carrying president Habyarimana — an event which sparked off the 1994 genocide that cost the lives of one million Tutsis and moderate Hutus.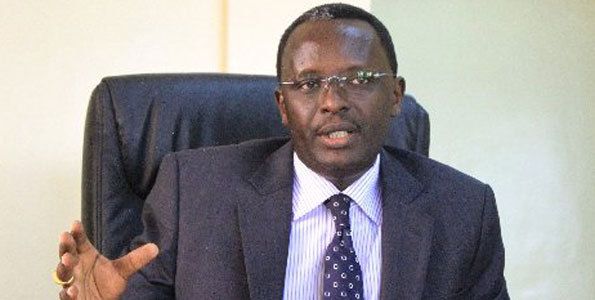 Pour être informé des derniers articles, inscrivez vous :