Rwanda's future in limbo as parliament allows president Kagame to rule for another 17 years.
National Movement Inkubiri - Press release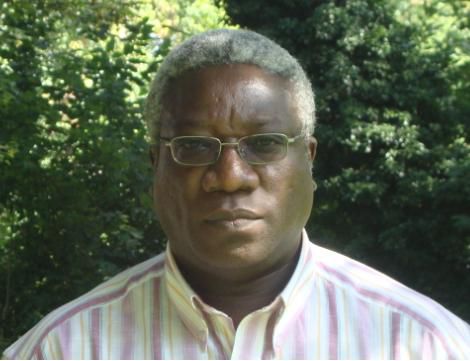 M. Eugène Ndahayo, National Movement Inkubiri, Chairman
Our political organisation, The National Movement INKUBIRI, believes that the ongoing constitutional amendments to allow President Paul Kagame to rule for life would imperil the country's future. The Rwandan opposition expects clear, determined and stronger responses by the development partners, general budget donors, military partners and other international partners. If nothing is done beyond mere statements, all those currently doing business with this despotic regime will bear the responsibility of the consequences of this presidential manipulation of term limits and the "abusive constitutionalism" undermining any democratic order.
This week, the Rwandan parliament approved constitutional changes allowing president Paul Kagame to run for another 7 year term for "visionary leadership".  After that unusual "7 year transitional period" the constitution is resetting the counters back to zero so he could run again for a 5 year term, renewable only once.
Revised article 167 says:
"Considering the citizen petitions preceding the coming into force of this revised Constitution that were informed by the nation-building achievements and creation of a sustainable development foundation, the President of the Republic completing the term of office referred to in Paragraph One of this Article may be reelected for a seven (7) years term of office.
The President of the Republic who has completed the term of office of seven (7) years referred to in Paragraph 3 of this Article may be re-elected as provided for by Article 101 of this Constitution."
Revised article 101 says:
" The President of the Republic is elected for a term of office of five (5) years. He/she may be re-elected only once."
The current amendments allow Paul Kagame to rule for another 17 years.
When he took power in July 1994 after the genocide of Tutsis, his ruling party, the Rwanda Patriotic Front Inkotanyi, created for him the position of  the country's Supreme leader, but officially Vice President of the Republic and Minister of Defence. In 2000, he sacked and jailed the then President Pasteur Bizimungu. He took advantage to finish three year interim presidential term, and to tailor the  constitution to suit his ambitions, changing the one time renewable five year term to a renewable seven.
Those with any doubts on the totalitarian intentions of Paul Kagame to rule for life are served. The shrinking political space is now totally sealed off. No chances left for a peaceful transition of power in those conditions. This constitutional coup reassures life impunity to Paul Kagame for crimes against humanity, war crimes and acts of genocide.
What are key partners of Rwanda doing about this power grabbing that could bring the country to the brink?
In June 2015, the statement issued by the Bureau of African Affairs, said the U.S. is "committed to supporting a peaceful, democratic transition in 2017 to a new leader elected by the Rwandan people." On September 4, 2015, the State Department expressed "concern" over the plan in motion in Rwanda to change its constitution in order to allow Kagame to remain in power. "(...) We do not support those in positions of power changing constitutions solely for their political self-interest."
We are appealing to all partners and friends of Rwanda not to remain silent,   to unanimously take efforts and to exert rigorous and serious pressure on the despotic regime in order to isolate president Paul Kagame or to break ties until conditions for a political dialogue with the opposition are discussed.
Done in Lyon,  29 October 2015
National Movement Inkubiri.
Pour être informé des derniers articles, inscrivez vous :