US CALLS FOR RWANDA TO RELEASE PROFESSOR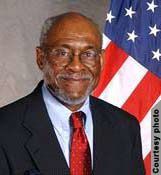 By HENRY C. JACKSON (AP) – 6 hours ago
WASHINGTON — The State Department on Thursday called on the Rwandan government to release a jailed U.S. law professor. Peter Erlinder has been in custody since Friday on charges he denied the central African country's 1994 genocide.
State Department spokesman P.J. Crowley told reporters on Thursday that U.S. officials were closely monitoring Erlinder's situation and have been in touch with officials in Rwanda. "We want to be sure that he is accorded all of his rights," Crowley said. "We are pressing the Rwandan government to resolve this case quickly and would like to see him released on compassionate grounds." Erlinder, of St. Paul, Minn., was moved from a jail in Rwanda's capital city, Kigali, to a hospital on Wednesday after what Rwandan officials said was an apparent suicide attempt.
However, the 62-year-old told consular officials that he took an overdose of his own prescription medication so that he would be sent from a squalid jail to a hospital. That message was conveyed from the consulate in Rwanda to his family, who said Thursday they understood his actions to be part of an effort to escape a jail cell where he feared for his safety and was staying with seven or eight other inmates. "It was a strategy for him to get out of that jail," said Gena Berglund, a legal assistant to Erlinder. "He told the consulate, 'I couldn't spend one more night in jail." Erlinder's family traveled to Washington on Thursday to press for his release. They spoke with reporters on Thursday morning and were expected to meet with State Department officials later in the day.
Sarah Erlinder, Peter Erlinder's daughter, said she was elated the State Department had called for her father's release. She and other family members said earlier Thursday they thought a public call for his release would spur action from Rwanda, which is closely allied with the U.S. government and receives millions of dollars in aid. "That's the best news I've heard in a long time," she said. "It's been such a roller coaster, good news and bad news coming at the same time." Family members, including Erlinder's wife, Masako Usui, said they want him released as soon as possible because they fear for his health. "I don't know anything about his condition," Usui said, noting he was on various medications.

Erlinder is a professor at William Mitchell College of Law in St. Paul with a reputation for taking on difficult, often unpopular defendants and causes. A past president of the progressive National Lawyers Guild, he leads a group of defense lawyers at the U.N.'s International Criminal Tribunal for Rwanda. The tribunal is trying the alleged leaders of the 1994 genocide.

The Rwandan government has accused him of violating the country's laws which forbid minimizing the 1994 genocide in which more than 500,000 Rwandans, the vast majority of them ethnic Tutsis, were massacred by Hutus in 100 days. Erlinder has not contended that massive violence did not occur, but has said it's inaccurate to blame just one side.

Erlinder was in Kigali to help with the legal defense of Victoire Ingabire, an opposition leader running against President Paul Kagame in Aug. 9 elections. Ingabire is accused of promoting genocidal ideology.
In late April, Erlinder helped file a lawsuit in Oklahoma that accused Rwanda's current President, Paul Kagame, of ordering the 1994 deaths of Rwandan President Juvenal Habyarimana, a Hutu, and Burundi President Cyprien Ntaryamira, igniting the genocide.

The lawsuit was filed on behalf of the widows of the two presidents. The presidents were killed when their plane was shot down. Erlinder has made the allegations before, citing tribunal documents and books by former tribunal prosecutors. Kagame's government denies the accusations. Associated Press writer Matthew Lee in Washington contributed to this report.
Copyright © 2010 The Associated Press. All rights reserved.
Pour être informé des derniers articles, inscrivez vous :