Publié le vendredi 2 décembre 2011.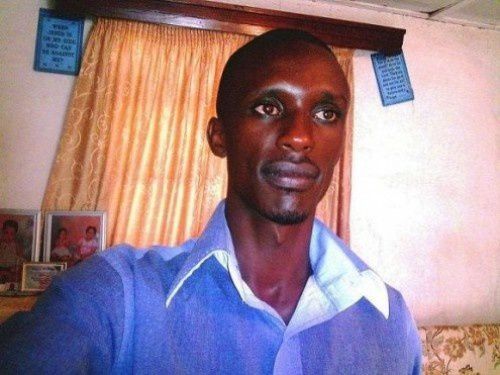 Charles Ingabire assassiné à Kampala par un commando de Paul Kagame
Reporters sans frontières apprend avec consternation que le journaliste rwandais Charles Ingabire, éditeur du site Internet Inyenyerinews.org, a été assassiné dans la capitale ougandaise Kampala, dans la nuit du 30 novembre au 1er décembre 2011. Très critique des autorités rwandaises, le journaliste était réfugié à Kampala depuis 2007.
"Nous présentons nos sincères condoléances à l'ensemble de ses confrères rwandais et exilés, choqués par cette triste nouvelle. S'il est encore un peu tôt pour déterminer qui en sont les responsables, ce meurtre vient rappeler que les journalistes rwandais en exil sont souvent en danger, spécialement à Kampala. En 2011, plusieurs d'entre eux avaient été agressés dans cette ville", a déclaré l'organisation.
"Il s'agit du deuxième journaliste rwandais tué en l'espace d'un an et demi, après le meurtre, à Kigali, en juin 2010, de Jean-Léonard Rugambage", a ajouté Reporters sans frontières.
Selon les premières informations, Charles Ingabire s'est présenté à un rendez-vous, le 30 novembre vers 22 heures, dans un bar de Kampala. Vers 2 heures du matin, le journaliste s'apprêtait à rentrer chez lui lorsqu'il a été abattu à bout portant par un inconnu circulant à bord d'un véhicule Pajero. Charles Ingabire a été touché par balle dans la poitrine et est mort sur le coup. Son corps se trouve à la morgue Mulago où une autopsie doit être pratiquée.
La police ougandaise a ouvert une enquête et a, selon le quotidien ougandais The Daily Monitor, procédé à deux arrestations pour interrogatoire.
Avant de prendre le chemin de l'exil et de créer Inyenyerinews.org, Charles Ingabire travaillait à Kigali pour le journal Umuco.
Le journaliste avait été plusieurs fois menacé, par téléphone, ou par l'intermédiaire de commentaires laissés sur son site. Il avait aussi été violemment agressé, à Kampala, il y a environ deux mois, par des inconnus qui lui avaient dit vouloir fermer son site Internet.
Photo : logo du site Inyenyerinews.org
http://en.rsf.org/uganda-rwandan-exile-journalist-gunned-02-12-2011,41504.html
Rwandan exile journalist gunned down in Kampala
Published on Friday 2 December 2011.
Reporters Without Borders is stunned to learn that Rwandan journalist Charles Ingabire, an outspoken critic of the Rwandan government and editor of the Inyenyeri News website, was gunned down in the early hours of yesterday in the Ugandan capital of Kampala, where he had lived in exile since 2007.
"We offer our sincere condolences to his fellow journalists in Rwanda and in exile, who are shocked by this terrible news," Reporters Without Borders said. "While it is still too soon to say who is responsible for his murder, we point out that exiled Rwandan journalists are often in danger, especially in Kampala, where several of them have been physically attacked this year.
"This is the second murder of a Rwandan journalist in the past 18 months, following that of Jean-Léonard Rugambage in Kigali in June 2010."
According to initial reports, Ingabire was shot at point-blank range by an unidentified person in a Pajero car at around 2 a.m. as he left a Kampala bar to which he had gone four hours earlier to meet a friend. He was hit in the chest and died on the spot. His body is now in the Mulago morgue, where an autopsy is to be carried out.
The Ugandan police are investigating the murder and, according to the Kampala-based Daily Monitor, have arrested two persons in order to question them.
Before fleeing Rwanda and launching Inyenyeri News, Ingabire worked for the Kigali-based newspaper Umuco.
He had been threatened several times in phone calls and comments left on his website. He was also physically attacked about two months ago in Kampala by unidentified assailants, who said they wanted his website closed down.
Photo : logo of the Inyenyeri News website.