Rwanda breaks law by seizing protected refugee in Uganda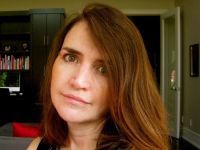 By Judi Rever 
Nov 2, 2013
Rwanda has breached international law by forcibly returning a refugee that had fled to Uganda and was under protection of the United Nations, critics charged this week.
Joel Mutabazi, a former escort for Rwandan President Paul Kagame, had been living in a UN safe house in Kampala under police surveillance, after numerous attempts on his life. 
He fled Rwanda in 2011 after being tortured at Camp Kami, a notorious military facility outside the capital where detainees are subjected to electric shocks, severe beatings and sensory deprivation, according to Amnesty International. 
Amnesty said Mutabazi was abducted more than a week ago and returned to Rwanda 'illegally.' 
"Joel Mutabazi, a Rwandan refugee, was abducted from a safe house on 25 October, 2013 where he was under the protection of the Ugandan authorities and illegally returned to Rwanda," Amnesty said. 
The organization urged Rwandan authorities to reveal Mutabazi's whereabouts and "ensure that he has access to a lawyer of his choice, to medical care, and is able to communicate with his family." 
Rwandan officials accuse Mutabazi of terrorism and denied Friday that its agents had abducted him. Rwandan police said the refugee had been arrested and handed over by Ugandan police in a bid to fight organized crime through "Interpol and the Eastern Africa Police Chiefs Cooperation Organization."  
Despite the claim, Interpol never issued an alert for Mutabazi. 
"There was no Interpol notice," said the director of Interpol International Kampala, Asan Kasingye. 
"Mutabazi was not legally returned." Kasingye said, adding that Rwanda had issued an international arrest warrant that Ugandan officials had not yet approved. 
"The international arrest warrant was issued by Rwanda, only. We were in the process of submitting it to the state attorney general for legal advice," Kasingye said. 
"The attorney general had not even received it. Our legal office of the police was still studying it. We had not submitted it to the attorney general." 
The circumstances of Mutabazi's return to Rwanda remain unclear. Initial reports indicated the refugee feared for his safety at the UN safe house, where other high-risk refugees were residing. 
The UN refugee agency representative in Uganda, Mohammed Adar, said security was reinforced at the safe house after Ugandan officials had received intelligence of possible renewed threats against refugees there. 
Adar said Mutabazi might have misinterpreted these security moves and left the premises in a panic, on his own. 
Meanwhile, Ugandan authorities admitted that a senior police officer -- deputy director of crime intelligence Joel Aguma – actually arrested Mutabazi after the refugee fled. 
The rogue police officer has since been suspended for this act and is being investigated, officials said. 
Newspaper reports pointed to Aguma's close ties with Kigali, having returned to Uganda last month from a one-year stint at Rwanda's National Police College. 
Kampala's Interpol chief insisted the handover "was not sanctioned. It is not under the law." 
"There was no legal basis for this transfer," he added. 
Uganda's state minister for relief and disaster preparedness in charge of refugees, echoed the sentiment. 
"It is an act of criminality, an act of indiscipline," Musa Francis Ecweru said. 
"It looks like this policeman may have conspired with one or two individuals from Rwanda and abducted Mutabazi and handed him over," Ecweru said. 
It was the second time in three months that Mutabazi had been targeted at a UN protected facility in Kampala. 
On August 20, Rwandan agents and rogue Ugandan police stormed another safe house where Mutabazi, his wife and children were staying. The individuals threw him into a car and drove him toward Entebbe airport where he was due to be airlifted to Rwanda to face torture or death, according to friends and family. 
However during that incident, senior police officers in Kampala got wind of the operation and informed the Ugandan prime minister's office. The car carrying Mutabazi was forced to turn around and drop him off at a police station. 
At the time, the United Nations High Commissioner for Refugees (UNHCR) in Uganda was apoplectic. 
"This is unbelievable, it's very distressful," a UNHCR official said. "What we know is that Uganda is extremely angry. You wouldn't like it if your country was being used for those kinds of acts." 
The UN staffer was alluding to a recent spate of abductions, disappearances and murders of Rwandan refugees on Ugandan territory that are growing in disturbing intensity. 
"It's the third disappearance in a week," the official said in August, referring to another former Kagame escort, Innocent Kalisa, who went missing on August 12, along with a Rwandan asylum seeker named Pascal Manirakiza who disappeared after leaving a police compound in southwestern Uganda. Manirakiza was tortured, dumped in a cemetery, and eventually found unconscious. 
The three men had one thing in common : they have all criticized human rights abuses under Kagame's leadership. 
Manirakiza, 23, had publicly spoken of being forcefully recruited into the M23, a militia in the Democratic Republic of Congo sponsored by Rwanda. The M23 stands accused by the UN of committing rape, murder and mayhem in the DRC's mineral rich eastern Kivu provinces. 
Kalisa and Mutabazi had meanwhile denounced what they describe as systematic torture, slaughter, and political persecution of innocent Rwandans, both Hutu and Tutsi. 
A leading authority on refugees worldwide expressed moral outrage Saturday, saying Uganda should immediately stop Rwanda from terrorizing and kidnapping asylum seekers on its soil. 
"The situation in Uganda has hit a real low when the UNCHR is unable to protect a Rwandan in one of their safe houses," said Barbara Harrell-Bond, a refugee advocate and founder of the Refugees Studies Centre at Oxford University. 
"When will Uganda stop Rwandan government agents from using its country to threaten, terrorize, and now abduct or cause to disappear refugees under its protection?" she asked.
Pour être informé des derniers articles, inscrivez vous :