PRESS RELEASE N° 017/P.S.IMB/012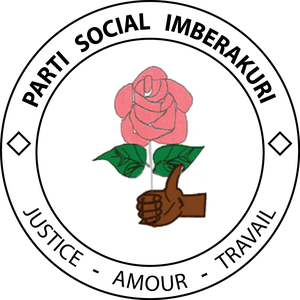 Today on August 17, 2012, a score of members of opposition political parties to Kigali regime visited political prisoners detained in various prisons in Kigali City.
After the visit, we found out that it was important to take a souvenir group picture. Upon finishing taking the picture, other militants (about 40) of P.S. IMBERAKURI party in the District of Nyarugenge, led by their leader Mr. Eriel NZABAHIMANA arrived at that location as well. It is at that moment that the Kigali government police arrested 13 among them and drove them in handcuff to the Kigali High Security Prison.
Once inside the prison, police aggressively started interrogating and accusing them to spark unauthorized demonstrations. During that act of terror, they were asked to leave the Social Party P.S. IMBERAKURI, what they refused to do. They also told that police knows their places of residence and their properties.

They also learned that very soon police will raid their homes and forcibly would drive them out of city to the rural areas where they should continue their political activities. At least this act will be a starting point for all citizens that have been harassed by the RPF Intore to stand up and struggle for their rights.
Upon realizing that our militants were being persecuted, the leadership of the party moved quickly to alert all persons of goodwill about the situation, and after about 4 hours, all our members have been released. These acts of terror show how the RPF regime is in despair where it fears that people visiting political prisoners would spark demonstrations. RPF should calm down and be assured that all our political activities are legal and well planned.
We would like to recall that few days ago, one named Athanase, head of CID in District of Nyarugege held a full loaded pistol on the head of Eriel NZABAHIMANA threatening to shoot him. He then used his rank in state security organ to confiscate Eriel's motocycle. During this struggle, the head of CID in Nyarugenge intimated Eriel to leave the P.S. IMBERAKURI party before he gets hurt. It is not a surprise then that the face off has started.
Rwandans and friends of Rwanda, it is clear that nobody else will stop this persecution we face on a daily basis but ourselves. Therefore we call every one to stand up and keep up the struggle for our motto LOVE, JUSTICE and LABOR.
Done  at Kigali August 17, 2012
Alexis BAKUNZIBAKE
First Vice-President