La Tanzanie ne présentera pas d'excuses au régime de Kagame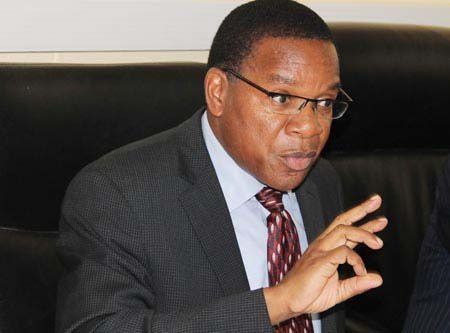 Le ministre tanzanien des Affaires étrangères Bernard Membe s'est dit préoccupé sur l'étrange attitude du Rwanda à réagir sur un simple conseil donné en toute bonne foi sur la façon de s'engager en vue de trouver une solution à l'amiable sur les forces négatives opérant dans l'Est du Congo,

en disant qu'il incombe au gouvernement rwandais d'accepter ou de refuser les conseils.
Le ministre des Affaires étrangères a également déclaré catégoriquement que le gouvernement ne bougera pas même d'un pouce pour présenter des excuses au Rwanda sur ce les propos du PRESDENT Jakaya Mrisho Kikwete en Ethiopie car elles restent toujours valables sur les approches plus pratiques pour neutraliser les forces négatives dans l'Est du Congo, y compris les FDLR.
En courant de la semaine dernière, une partie des fonctionnaires du gouvernement rwandais, dont la ministre des affaires étrangères, Madame Mushikiwabo ont attaqué le président Kikwete pour être du côté des instigateurs du génocide de 1994 disant qu'il le Rwanda ne pourrait en aucune façon  négocier avec les rebelles liés au génocide rwandais de 1994.
Prenant la parole devant l'ensemblée du Parlement à Dodoma hier, le ministre, visiblement contrarié, demandait pourquoi le Rwanda faisait beaucoup de tapage politique suite à un simple conseil qui par dessus tout peut les accepter ou les refuser sil le veut.
Faisant allusion à la célèbre citation utilisée par l'ancien Premier Ministre d'Israël, M. Rabin Yizak,  Membe a déclaré: "Nous négocions la paix avec nos ennemis pas avec nos amis", ajoutant qu '«il n'est pas nécessaire pour le Rwanda de déclencher une polémique sur un conseil donné ouvertement en Ethiopie. "
***************************************
Membe: Kikwete won't apologise to Rwanda
Posted  Saturday, June 1  2013
The proposal was made in good faith, Foreign Affairs and International Cooperation minister Bernard Membe told Parliament yesterday.
Dodoma. President Jakaya Kikwete will not apologise to Rwanda or change his stand that the Rwandan government should negotiate with rebels.
The proposal was made in good faith, Foreign Affairs and International Cooperation minister Bernard Membe told Parliament yesterday.
Mr Membe said there was no way the Head of State could apologise for saying the truth and stating a fact.
He reiterated Tanzania's position that Rwanda had no option but to get into peace talks with rebels most of whom are fighting President Paul Kagame's regime from Democratic Republic of Congo (DRC) forests.
He said fighting the rebels unsuccessfully for 17 years necessitated the need to negotiate with them.
According to Mr Membe, Tanzania sees the presence of such rebels in the DRC forests as a setback in the region's peace process.
"Rwanda has opposed President Kikwete's statement but the President will not apologise because his statement was based on facts….Rwanda should take this advice….Our President cannot apologise for saying the truth," Mr Membe said shortly after Parliament endorsed the ministry's Sh138.36 billion budget for 2013/14 fiscal year.
During last week's 50th anniversary of the African Union in Addis Ababa, President Kikwete called on Rwanda to hold talks with Democratic Forces for the Liberation of Rwanda (FDLR) rebels because the military option had failed to end the war with them.
Kigali has strongly opposed the proposal, with Rwanda's Foreign Affairs minister, Ms Louise Mushikiwabo, quoted by Radio France Internationale (RFI) as describing Mr Kikwete's remarks as "aberrant" and "shocking".
She told RFI on Monday that Rwanda would not consider negotiating with people who were responsible for the 1994 genocide against the Tutsis.
"Those who think that Rwanda today should sit down at the negotiating table with FDLR simply don't know what they are talking about," she said.
She said it was unfortunate that the rebel group had sympathisers in the region, including President Kikwete.
***********************************************************
Saturday, 1 June 2013
Tanzania says itwill not apologize to Rwanda
Tanzanian Foreign Minister Bernard Membe has wondered at Rwanda's strange atitude to over react on a simple advice given in good faith on how to engage  and find amicable solution to negative forces in Eastern DRC, saying it is up to Rwandan Government to accept or turn down the advice.

The Foreign Minister also stated categorically that  the government will not move even an inch to apologize to Rwanda since what Presdent Jakaya Mrisho Kikwetesaid in Ethiopia was still valid and the most workable aproach to neutralize the negative forces in Eastern DRC including FDLR.

For the last one week a section of Rwandan government officials, including the Country Foreign Minster, Madam Mushakiwabo attacked President Kikwete to be pro 1994 genocide instigators saying there was no way Rwandan government could engage rebels linked the 1994 Rwandan genocide.

Speaking before the full Parliament in Dodoma yesterday, the visibly irked Minister wondered as to why Rwanda was making lots of politics with a simple advice which it is within their powers to accept or turn down if wanted to.

Using the famous quotation used once by the Former Israel Prime Minister, Yizak Rabin Mr Membe said "We negotiate peace with our enemies not our friends" adding that" there is no need for Rwanda to sound an alarm for the advise given in the open table in Ethiopia."
Pour être informé des derniers articles, inscrivez vous :