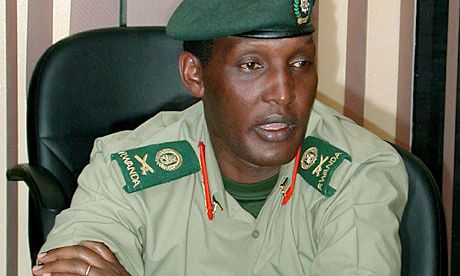 In this recording (Kwica Kayumba na Karegeya) we hear Colonel Dan Munyuza, at the time, Head of Military Intelligence, confirming the following to his agent in South Africa on a mission to kill Patrick Karegeya and Kayumba Nyamwasa:
That the Kagame killing machine wiped out John Rutayisire, a Crystal Ventures employee (formerly Tristar) and Karegeya's relative, whom they alleged to be passing information to the enemy – meaning Karegeya and Kayumba;

That Jack Nziza ordered the killing of Beatrice Kayitesi who was kidnapped from Kinshasa DRC and killed in Rwanda for allegedly being an enemy of the state;

How Karegeya may have become already aware of the plot of Kagame's killing machine to use the South African security operatives who were already paid to kill Kayumba and Karegeya;

Munyuza warns his agent to be extremely careful not to lead Karegeya to suspect of the new plot to use their South African body guards (one of them with a rank of Major) to assassinate Kayumba and Karegeya.
Here we see Kagame's total obsession with killings of his opponents. This after two failed assassination attempts on same individuals in South Africa in 2010! Kagame's desperation is further illustrated by the recent scandal of removing citizenship of Kayumba, Karegeya and others together with their families including children – in a stroke of a pen their passports were cancelled.
We are no longer dealing with a sane dictator – but a rabid and crazed one.
Download the Audio File in Kinyarwanda