By RISDEL KASASIRA
Posted  Tuesday, September 3  2013
Kampala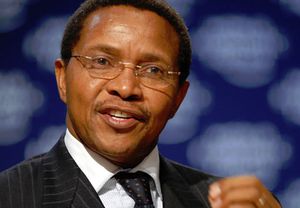 Presidents Jakaya Kikwete (Tanzania) and Paul Kagame (Rwanda) have not confirmed but are expected to attend the meeting of the International Conference on the Great Lakes Region scheduled for Thursday.
The Permanent Secretary in the Ministry of Foreign Affairs, Mr James Mugume, said they were yet to confirm the beefing leaders's attendance at a meeting to discuss the renewed fighting between M23 rebels and the DR Congo forces. "We sent invites at the weekend. We haven't received confirmation. But I think they will attend," he said.
At least 12 regional presidents are expected to attend the meeting on the DRC crisis which threatens regional stability, with thousands of refugees fleeing into Uganda and Rwanda.
President Kikwete and his Rwandan counterpart fell out and have been attacking each other after Tanzania suggested that Rwanda should negotiate with FDRL, a Rwandan rebel group operating in DR Congo. In response, President Kagame accused Mr Kikwete of siding with FDRL that is reportedly composed of the former suspects of the 1994 Rwanda genocide.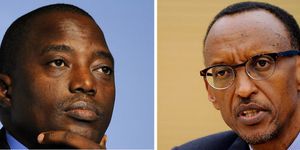 Possible talks?
It is not clear whether President Museveni, who is the chairperson of ICGLR, will try to mediate talks between the two leaders. "It will depend on the chairperson and the two presidents. All these are subsets of issues to be discussed," Mr Mugume said.
Tanzania is commanding the UN intervention brigade which has been bombing the M23 rebels, allegedly supported by Rwanda. The UN Special Envoy for African Great Lakes Region, Ms Mary Robinson, and the US government representative are expected to attend.
The statement issued by ICGLR secretariat says the summit will be preceded by parallel meetings of defence and regional inter-ministerial committee comprised of ministers of foreign affairs from the member states.