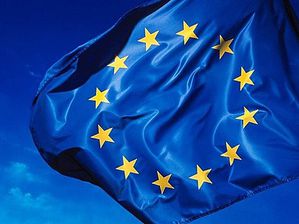 Council Conclusions on the Great Lakes Region
Foreign Affairs Council meeting
Brussels, 22 July 2014
The Council adopted the following conclusions:
1. Recalling its conclusions of 22 July 2013 and 16 December 2013, the European Union (EU) confirms its commitment to promoting stability and development in the Great Lakes Region.
Determined and concerted efforts will be required to maintain momentum in the implementation of the Peace Security and Co-operation Framework Agreement for the Democratic Republic of Congo (DRC) and the Region (the PSC Framework). The EU commends the work of the Special Envoy of the UN Secretary General, Mary Robinson,
together with the other Envoys on the Great Lakes Region. It calls in particular for greater involvement by the International Conference of the Great Lakes Region (ICGLR) and the Southern African Development Community (SADC) alongside the African Union (AU) and implementation by all parties of the Agreement.
2. The EU commends the work of UN Special Representative of the Secretary General, Martin Kobler and the United Nations Organization Stabilization Mission in the DR Congo (MONUSCO). The EU welcomes security progress following the defeat of the M23 and the successful joint actions undertaken in the last six months by MONUSCO and the FARDC, in particular against the armed group ADF-Nalu, recognising the sacrifices made by Congolese soldiers. The EU welcomes MONUSCO's resolve to better protect civilians through a more robust and flexible approach. The window of opportunity created by these developments should not be lost and state authority should be restored as quickly as possible to regions where armed groups are no longer active. In this regard the EU fully supports the International Security and Stabilisation Support Strategy (I4S), aimed at stabilisation activities in these areas. Welcoming the proclamation of the amnesty law, the EU urges the DRC, in cooperation with Uganda and Rwanda, to accelerate Disarmament, Demobilisation and Reintegration (DDR) of M23 members paying particular attention to women and children.