BAIL GRANTED TO SOME OPPOSITION MEMBERS, BUT SILENCE ON TORTURE INQUIRY. (FDU-UDF)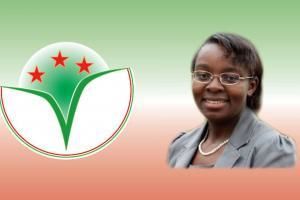 PRESS RELEASE, Kigali, July 09th 2010.
Today, a Kigali Court freed on bail some opposition members but remained silent on calls for torture inquiry. Mr. Bernard Ntaganda, the founding President of PS Imberakuri is denied bail while Ms. Alice Muhirwa, FDU-INKINGI Treasurer, is to appear again. Two days ago, the national electoral commission released its official list of 4 presidential candidates, all members of the ruling system.
We wonder why they spend national resources in such an obvious masquerade instead of informing Rwandans and the international community that the incumbent is not ready for any serious election.
The regime is not ready for fair and transparent elections: opposition parties are crushed; their leaders are jailed and tortured; lawyers are incarcerated; two independent newspapers are banned; the journalist Jean Léonard Rugambage was murdered on 24th June 2010 and the journalist Nkusi Uwimana Agnes (Umurabyo newspaper) was arrested yesterday.
During the court hearings, incarcerated members of the opposition have shown wounds and marks of torture left on their skins, heads, arms and legs. Meanwhile Ms. Alice Muhirwa, kicked many times in the stomach by police officers and denied until medical care was rushed to a police hospital after she collapsed in front of the judge. This did not spare her from a governmental media lynching aired
by a police spokesperson accusing her to fake horrific torture and bleeding.
All the victims of this police brutality spree have informed the court about hate ethnic and racist abuses screamed by some enraged police officers. The government of Paul Kagame, if it did not order the torment, should provisionally suspend from their duties the officers involved in the torture allegations and pave the way to an independent inquiry.
For the sake of the stability and democratisation of our country, they have to drop all politically motivated charges against opposition members, register our political parties, postpone the election and allow us to take part in the process.
Ms. Victoire Ingabire Umuhoza
FDU INKINGI, Chair.
Tel : (+250) 728636000 Fdu.inkingi.rwa@gmail.com
http://www.fdu-rwanda.org – http://www.victoire2010.com
Join us on Facebook: http://www.facebook.com/pages/Victoire-Ingabire-Umuhoza-for-
President/109504816547  - Watch us on YouTube: http://www.youtube.com/user/FDUInkingi123 - Follow us
on Twitter: http://twitter.com/VictoireUmuhoza
Pour être informé des derniers articles, inscrivez vous :