Campagne #FreePaul Rusesabagina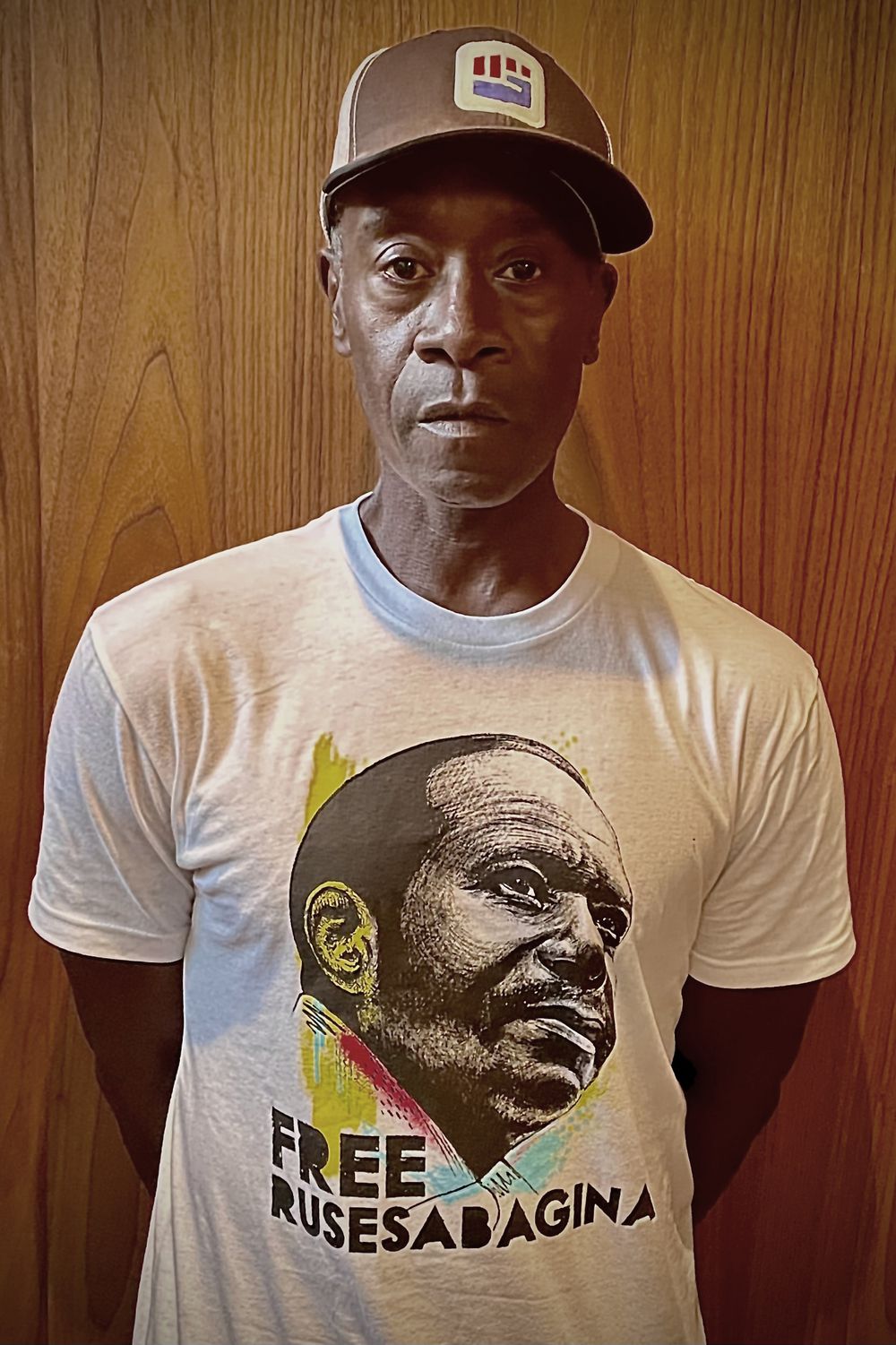 Paul Rusesabagina is a human rights defender and the real-life hero of the movie Hotel Rwanda. He received the U.S. Presidential Medal of Freedom for his bravery during the genocide. He was illegally arrested, tortured, and arbitrarily detained in Rwanda.
Paul is a voice for the voiceless, telling the world about human rights abuses in Rwanda and other countries while working for democracy, peace, truth, and reconciliation in Rwanda and the region. He was caught in the net of a Rwandan regime that does not tolerate any criticism and is being used as an example of what can happen to other critics. Paul was lured to Rwanda to face a sham trial that was politically motivated. He was sentenced to 25 years in one of the worst prison systems in the world. For a 67-year-old man with various health issues, this is a life sentence.
Through his family's tireless advocacy, the international community has called for his release and condemned the illegal detention. The U.N. Arbitrary Group on Wrongful Detention declared that the Rwandan government abducted and has arbitrarily detained Paul. The UNWGAD requested his immediate, unconditional release and an independent investigation of his abduction. The U.S. House Foreign Affairs Committee, the European Union Parliament, and the Belgian Parliament have all called for his release as well through resolutions.
The American Bar Association and Clooney Foundation for Justice, who monitored the trial, many international Bar Councils, and human rights organizations all considered it a politically motivated show trial that made a mockery of due process.
The Belgian and US governments, along with the world, need to act immediately to #FreeRusesabagina. Paul is 67 years old and his health is deteriorating. He needs to come home, now.
Help us #FreeRusesabagina today.
#FreeRusesabagina
Website:www.hrrfoundation.com
Twitter:@freethehero
Facebook:@FreePaulRusesabagina
Instagram:#FreeRusesabagina
TikTok:#FreeRusesabagina
YouTube: https://www.youtube.com/c/FreeRusesabagina
To donate to the #FreeRusesabagina legal defense fund https://casefund.org/case/hotel-rwanda-hero-paul-rusesabagina/
*Photo Credit: Kevin Gass *
Pour être informé des derniers articles, inscrivez vous :