Steve Terril : "Happy Father's Day in Rwanda - An open letter to president Paul Kagame"
by Steve Terril
Dear President Kagame,
I'm writing on this Father's Day to ask for your help visiting my daughter in Rwanda.
Diane Ineza-Terrill was born in Kigali on December 28, 2014. My family and I are grateful she has come into a peaceful and safe Rwanda. Her world could not be in greater contrast to the one her mother experienced as a survivor of the 1994 Genocide Against the Tutsi. We credit you for that.
Sadly, when baby Diane and I first met, we had to do so in Uganda. You see, for reasons that have never been made clear, I have not been allowed to enter Rwanda for some time now. In the airport at Entebbe, I stood holding this tiny baby and I couldn't help but think of you and countless other Rwandans who were forced to leave their country just so their families could be together.
Perhaps you would agree that after all the hard work and sacrifice, it's a shame a Rwandan child must still travel to Uganda or elsewhere just to visit with their father.
I know you have more important things to think about than this small matter but I am desperate. I am begging for your assistance. I have exhausted every available administrative remedy. My repeated applications for visas have gone unanswered.
Your Excellency, I appeal to your sense of decency and ask that you please allow me to visit my daughter in Rwanda.
Perhaps there have been some misunderstandings between your office and myself in the past. I am far from perfect and I'm certain I've made mistakes while covering Rwanda. I apologize if I've done anything to offend or embarrass the Office of the President.
Just to be clear, I'm not asking to come to Rwanda to work as a journalist. I will not do any reporting of any kind in Rwanda. Baby Diane deserves to be held by her father and to be in her country at the same time. No one should be forced to choose between the two.
I believe this is what you and countless others have fought so hard and sacrificed so much to achieve.
Sincerely,
Steve Terrill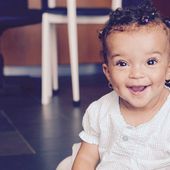 Happy Father's Day Rwanda - An Open Letter to President Paul Kagame
Diane Ineza-Terrill born December 28, 2014 in Kigali, Rwanda Dear President Kagame, I'm writing on this Father's Day to ask for your help visiting my daughter in Rwanda. Diane Ineza-Terrill was born
https://medium.com/@steveinafrica/happy-fathers-day-rwanda-an-open-letter-to-president-paul-kagame-3447d3c02abd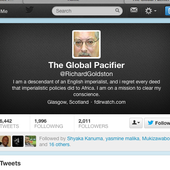 @RichardGoldston Backstory Part 1
Begin forwarded message: Subject: Twitter question Date: January 21, 2014 at 8:54:45 AM EST Hi Again, Sorry to bother you with this funny bit. I'm wondering if you can tell me what you know about ...
https://medium.com/@steveinafrica/richardgoldston-backstory-part-1-f25542c88786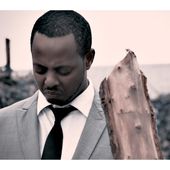 The Kiziti Mihigo Story
https://medium.com/@steveinafrica/a-martyr-is-born-a8cf2bcc480d
Pour être informé des derniers articles, inscrivez vous :