U.S House Committee on Foreign Affairs
Media Contact 202-225-5021
Washington, D.C. – House Foreign Affairs Committee Chairman Ed Royce (R-CA) released the following statement on today's constitutional referendum in Rwanda that would allow President Kagame to remain in office through 2034:
"This referendum is a big step backward for democracy. President Kagame's move toward a third term, persisting human rights abuses, and Rwanda's recruitment and arming of refugees to sow strife in the tinderbox that is neighboring Burundi are damaging Rwanda's story of recovery and rebuilding from the horrific genocide 20 years ago.
"At his remarks to the African Union this summer, President Obama addressed the situation directly when he said 'nobody should be president for life… your country is better off if you have new blood and new ideas.' Other African leaders will now be watching to see how the Obama administration and President Kagame's powerful friends around the world respond."
NOTE: Last year, Chairman Royce urged Secretary Kerry to reevaluate U.S. engagement with Rwanda – including future assistance – in light of numerous attempted attacks and killings of Rwandan dissidents and exiles speaking out against the Kagame regime.
###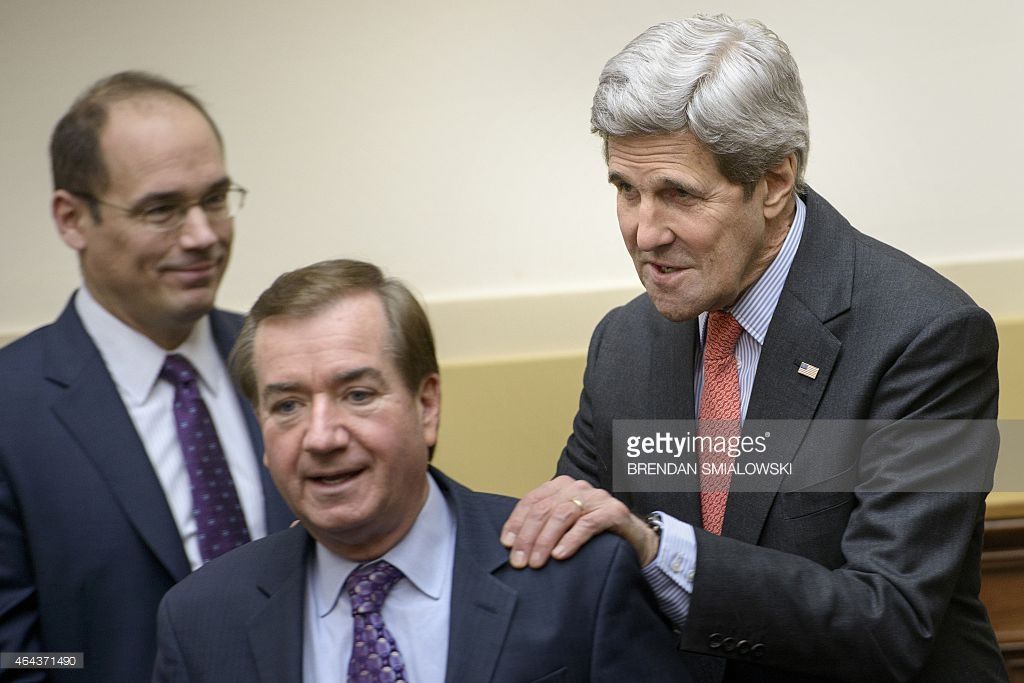 Committee Chairman Rep. Ed Royce (C) R-CA and US Secretary of State John Kerry (R) arrive for a hearing of the House Foreign Affairs Committee on Capitol Hill February 25, 2015 in Washington, DC. US Secretary of State John Kerry appeared before the committee to testify about the Obama administration's FY2016 foreign affairs budget. AFP PHOTO/BRENDAN SMIALOWSKI