Constitutional referendum in Rwanda : UK Minister for Africa concerned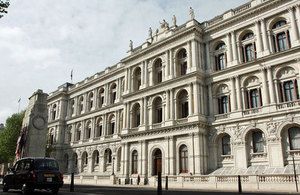 From:

First published:

Part of:
Minister for Africa concerned over constraints on political space and the media in the run up to the referendum.
Following the announcement of the results of the 18 December referendum in Rwanda, James Duddridge, Minister for Africa, said :
"Rwanda's extraordinary economic development and stability is rightly held in high regard at home and overseas. The UK is proud to have helped Rwanda achieve this. The referendum and the elections in 2017 mark a critical juncture in Rwanda's history. It is vital that issues of such importance are debated freely and without fear.
I acknowledge the broad participation of the Rwandan people in the referendum and its outcome. However the way in which it was conducted has damaged Rwanda's international reputation. The short timeframe between the announcement of the referendum and the vote did not allow sufficient time for voters to consider and debate the proposed changes and for the case for and against to be made. A copy of the revised constitution was only made available less than one day ahead of the referendum.
The UK believes that a leader who willingly cedes power and enables a peaceful and democratic transition will always be held in high regard by both their people and the rest of the world. Changing the constitution for the benefit of the incumbent risks serious damage to long-term stability and Rwanda's reputation as a world leader."
Pour être informé des derniers articles, inscrivez vous :