INTERNATIONAL TRIBUNAL FOR CONGO – A ROAD MAP?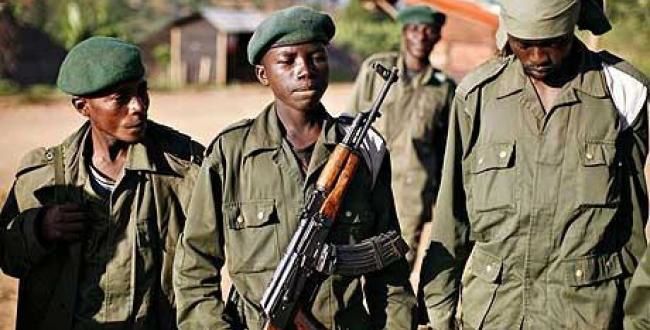 Published on : 11 October 2011 - 3:57pm | By International Justice Desk (Photo: RNW)
Both criticism and applause followed the UN Exercise Mapping report, released last October. One year later, the Great Lakes region countries and the UN itself are disappointed with the lack of progress in prosecuting those exposed in the report.
By Josephine Uwineza in Hilversum
The Congolese authorities however, took initiatives to create a special mixed court in their domestic system. This will be an international court established in the Congolese domestic legal system and will try those responsible for war crimes, crimes against humanity and genocide. "With the best will in the world, the Congolese government cannot deal with the legacy of the country's massive abuses alone," said Daniel Bekele, Africa director at Human Rights Watch. "The crimes committed in Congo involved border-crossing perpetrators, placing responsibilities on many governments to ensure that justice is done."
Opposition to report
The UN mapping reportcovers atrocities committed in Congo between 1993 and 2003. The perpetrators of 617 incidents in the Congo crisis were both Congolese and foreign. These include military or armed groups from Rwanda, Burundi, Angola and others. While the victims welcomed its release, several governments opposed the report. Rwanda in particular rejected alleged responsibility in what the report says are the most serious crimes in 1996-1997.
In 1997-1998, the UN and NGOs had already reported massacres, rapes, and other serious crimes against Rwandan refugees and Congolese citizens. At that time, late President Laurent-Désiré Kabila enabled UN investigations that would have led to prosecutions. But no action was taken.
"While some of the incidents covered in the mapping report were well known, the compilation of so many atrocities into one report was a shocking wake-up call," Bekele said. "All concerned governments, as well as those named, should ensure that the report is not simply shelved, and take action on its findings."
Mixed or international?
In August, the Congolese Justice Minister presented a draft law to parliament establishing the specialised mixed court to try those responsible for the most serious crimes in Congo, including those referred to in the exercise mapping report. However, the Senate rejected the draft and asked the government to harmonise its laws including implementation of the Rome Statute. The alternative to an International Tribunal for Congo is still on the drawing board – backed by lobbying senators who believe another model would be more appropriate.
Source : http://www.rnw.nl/international-justice/article/international-tribunal-congo-%E2%80%93-a-road-map

Comments from Deo Batware 12 October 2011
Nothing will be done as a follow-up to the UN Mapping Report on atrocities in Congo. The reason is obvious: Kagame and Kabila are both deeply involved. Armed groups responsible for most of these atrocities includes the Kagame-controlled AFDL in which both Kabila, father & son, server as leader and commander. Justice can only be done by first neutralizing either Kagame or Kabila or both. Any attempt by Congo to establish a court for this genocid is nothing but a joke. How can such a court even prosecute Kabila or any AFDL officers? Not to mention, how can such a court even mention the name of Kagame, Kabarere, Nkunda or Bosco Ntagada, all of these being strong allies of Kabila and the West?
Pour être informé des derniers articles, inscrivez vous :