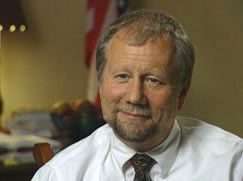 JURIST Guest Columnist Peter Erlinder, defense counsel at the International Criminal Tribunal for Rwanda and Professor of Law at William Mitchell College of Law, and his colleagues Beth Lyons and John Philpot of the International Criminal Tribunal for Rwanda (ICTR) Association des Avocats de la Defense (ADAD) say that the United Nations Security Council must take measures to ensure the safety of ICTR defense attorneys and--in so doing--to protect the legacy of the ICTR....        
The Bureau of the ICTR ADAD, notes with sadness and alarm the murder of our ICTR colleague University of Dar es Salaam Law Professor Jwani Mwaikusa, who was shot to death at his home on July 14. Professor Mwaikusa had recently prevented the transfer of ICTR defendants to Rwanda on "lack of fair trial" grounds, and recently annnounced the appeal of his client's July 3 conviction.
Our colleague's murder is not an isolated incident. Within the past month, a prominent Rwandan opposition journalist was also shot to death in front of his home; a former Rwandan general survived an apparent assassination attempt in South Africa, where he is seeking asylum; the decapitated body of the Rwandan Green Party Vice-president was found near his car two days ago; and the Green Party's President has been publicly threatened with assassination.
Hundreds of potential opposition candidates and supporters have been arrested or disappeared. Presidential candidate Victoire Ingabire was arrested on "genocide denial" charges for suggesting the view that both Tutsi and Hutu were victims during the 1990-94 civil war and genocide, as were her Dutch, U.S., and Rwandan lawyers.
The murder of Dr. Mwaikusa also follows the illegal arrest of other lawyers representing alleged opponents of the Rwandan government. U.S. Law Professor Peter Erlinder was arrested and detained on "genocide denial" criminal charges arising from his work in the ICTR Military 1 Trial, which acquitted four senior military officers on "genocide conspiracy" charges in February 2009, and from his representation of Madame Ingabire. After Erlinder's arrest, ICTR defense lawyers refused to participate in proceedings and he was released in June after an international campaign.
But, the Rwandan government continues to refuse to recognize UN-granted immunity for Erlinder or other ICTR defense counsel. ICTR defense lawyer Peter Robinson (a former Assistant U.S. Attorney) has notified the court that meaningful defense of ICTR clients is not possible and he has asked to withdraw. Other ICTR defense attorneys are considering similar measures.
Rwandan government threats to ICTR defense counsel are also not isolated incidents. In 2006 ICTR defense lawyer Callixte Gakwaya was arrested on a Rwandan "genocide" warrant when he arrived at the ICTR and he was forced to end his ICTR work. Many other defense team members have also been forced to give up ICTR work, because of threats or arrests by the Rwanda government. The charges against Erlinder, the Mwaikusa murder, and continuing threats against ICTR defense teams make it clear that ICTR defense team members cannot take their safety for granted anywhere in Africa.
In addition, during the past two months credible media reports have documented the systematic withholding of evidence helpful to the defense by the ICTR Prosecutor, which further deepens our concern because only the losing side in the Rwanda civil war has been prosecuted at the ICTR. The ADAD Bureau is deeply concerned that the impossibility of meaningful defense at the ICTR has now made the legitimacy of the ICTR, itself, an open question.
The ADAD Bureau calls on the UN Security Council to ensure the safety of ICTR defense teams, to undertake an independent investigation of the Mwaikuza murder, and to re-establish the integrity of the Tribunal by fully disclosing evidence of crimes committed in Rwanda in 1994 by both the former and the current government of Rwanda.
Peter Erlinder has served as defense counsel at the International Criminal Tribunal for Rwanda and as Professor of Law at William Mitchell College of Law.
July 17, 2010
Prof. Peter Erlinder
Wm. Mitchell College of Law
St. Paul, MN. USA
651-290-6384
US Prof. Peter ERLINDER :   CONTINUING THREATS FROM RWANDAN GOVERNMENT - ICTR Defense Lawyers Condemn Murder of ICTR Lawyer Mwaikusa
Officials and Press agents may contact directly Prof. Peter Erlinder
Wm. Mitchell College of Law
St. Paul, MN. USA
651-290-6384
GÉNOCIDE DU RWANDA : NOUVEAUX ÉCLAIRAGES - ' L'Afrique réelle ' - N°4 - Avril 2010
http://ddata.over-blog.com/xxxyyy/2/23/08/90/ANALYSES-ET-OPINIONS/AfriqueReelleNumero4.pdf
Rwanda genocide tribunal lawyers fear for their safety after colleague's arrest
http://www.guardian.co.uk/world/2010/jun/08/rwanda-tribunal-peter-erlinder-lawyers
UGANDA/RWANDA : HALT FORCED RETURNS OF REFUGEES
http://www.france-rwanda.info/article-uganda-rwanda-halt-forced-returns-of-refugees-54040344.html
RWANDA : A GENOCIDAL TYRANNY UNACCEPTABLE IN THE INTERNATIONAL COMMUNITY
http://www.france-rwanda.info/article-rwanda-a-genocidal-tyranny-unacceptable-in-the-international-community-54039667.html
Mme Victoire INGABIRE UMUHOZA APPELLE A LA RESISTANCE ACTIVE NON VIOLENTE
voir ci-dessous
LES REFUGIES RWANDAIS EN OUGANDA EN GRAND DANGER
http://www.france-rwanda.info/article-les-refugies-rwandais-en-ouganda-en-grand-danger-54152393.html
ZAPATERO CEDE AUX CRITIQUES ET RENONCE A S'AFFICHER AVEC KAGAME A MADRID
http://www.france-rwanda.info/article-zapatero-cede-aux-critiques-et-renonce-a-s-afficher-avec-kagame-a-madrid-54038716.html
ZAPATERO REFUSE DE RENCONTRER KAGAME
http://www.france-rwanda-tribune.over-blog.com/ext/http://www.france-rwanda.info/article-zapatero-refuse-de-rencontrer-kagame-54038745.html
KAGAME : DU TAPIS ROUGE DE KINSHASA AU LAPIN DE ZAPATERO EN ESPAGNE
http://www.france-rwanda.info/article-kagame-du-tapis-rouge-de-kinshasa-au-lapin-de-zapatero-en-espagne-54061302.html
LA FRANCE CONDAMNE FERMEMENT LA MORT D'UN OPPOSANT RWANDAIS
http://www.france-rwanda.info/article-la-france-condamne-fermement-la-mort-d-un-opposant-rwandais-54038923.html
TÉMOIGNAGE EXCLUSIF DE CHARLES ONANA SUR LE CAS MUSHAYIDI (24.03.10)
http://www.saverwanda.org/index.php?id=74&tx_ttnews%5Btt_news%5D=1660&cHash=6196d3c5a6
" Rwanda / Espagne : pour génocide, des généraux servant l'ONU poursuivis par la justice espagnole "
http://www.latinreporters.com/espagnepol07022008.html
Acte du tribunal espagnol de l'Audience nationale accusant notamment de génocide des militaires rwandais et requérant contre eux un mandat d'arrêt international. A la fin de l'acte, liste des 40 inculpés. (En espagnol - 182 pages - pdf 1,51 MB)
http://www.latinreporters.com/espagneRwandaAudienceNationale06022008.pdf
______________________________________________________________________________________