ASSISTANT SECRETARY LINDA THOMAS-GREENFIELD TO ATTEND EAC MEETING ON BURUNDI
Assistant Secretary for African Affairs Linda Thomas-Greenfield is traveling to Tanzania, May 11–14, for the East African Community (EAC) emergency ministerial on the situation in Burundi. The United States commends the EAC for its leadership and engagement on Burundi.
In Dar-es-Salaam, Assistant Secretary Thomas-Greenfield will participate in meetings on the sidelines of the EAC ministerial in order to express U.S. concern about the situation in Burundi as well as U.S. support for the Arusha Agreement and political dialogue among all parties to ensure peaceful, credible and inclusive elections in Burundi.
For further information, please visit http://www.state.gov/p/af or follow @StateAfrica on Twitter.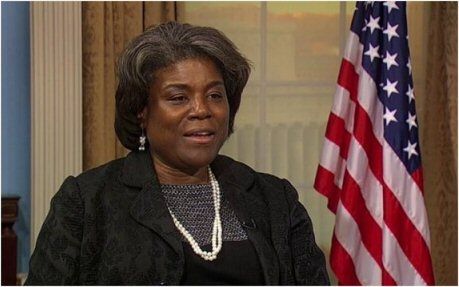 Pour être informé des derniers articles, inscrivez vous :