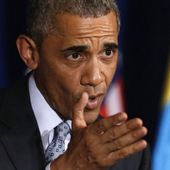 Obama to become first US leader to address African Union - BBC News
US President Barack Obama is due to address the African Union in Ethiopia's capital Addis Ababa, on the last day of his trip to East Africa. He is the first US leader to deliver a speech at the ...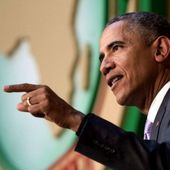 Obama to African leaders: 'Nobody should be president for life' - BBC News
Media playback is unsupported on your device US President Barack Obama has warned that Africa will not advance if its leaders refuse to step down when their terms end. He also called for an end to ...
Obama chides African leaders who cling to power
Barack Obama has chided African leaders who refuse to give up power in his first speech at the African Union headquarters by a US president. The scolding came in the course of his address on Tuesday
http://www.aljazeera.com/news/2015/07/obama-chides-african-leaders-cling-power-au-addis-ababa-150728104939849.html